Mike Little is a Phoenix artist. I love his work.
You can usually find him and/or his work somewhere at First Fridays art walk.
I shot these photos over the last couple years when I was downtown with a camera.
I wish I had more photos of his actual art, but I normally don't feel good shooting photos of art without permission.
The photos of his art you see here were all shot on the street!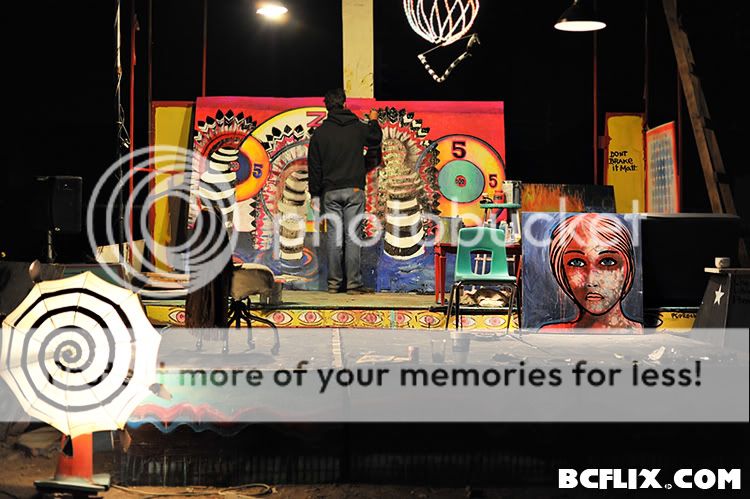 These were at Conspire, a coffee shop in downtown Phoenix.
These were shot at a random party where they had art supplies for people to play with.
Mike Little didn't know I was shooting any of the photos on this page, except the two of him in the window.
When I asked him if I could shoot his photo, he said: "As long as it's not for any big magazine or anything like that."
These last photos were shot at one of his shows at a First Fridays art walk in downtown Phoenix.
I don't know that the sticky note idea was his, but I would guess it was.